About Us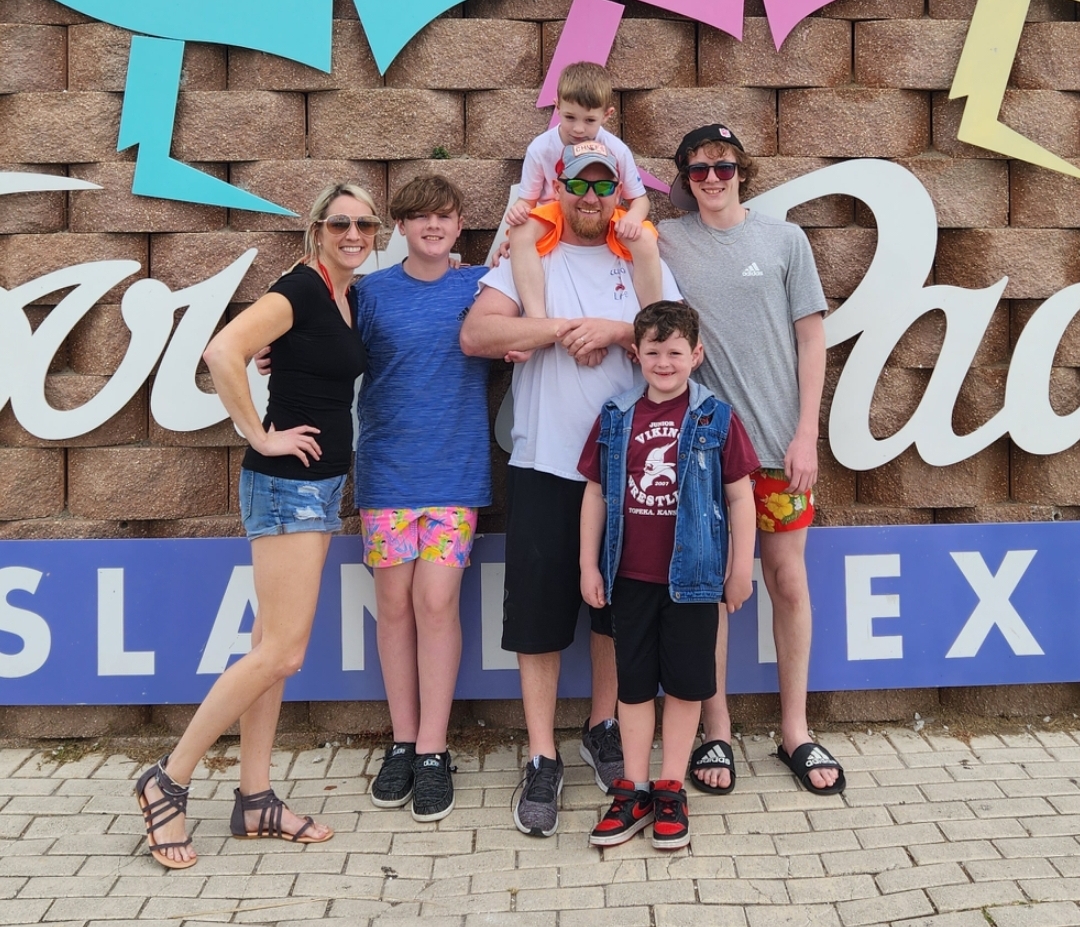 Quint & Stacy - Owners
Quint and Stacy met when they were teenagers at church youth group and have been best friends ever since! They got married right out of high school and have been married for 17 years. They are blessed to have 4 ornery boys ages 14, 11, 7 and 5.
"It has always been our dream to own a business together and show our boys that hard work and dedication is so important to achieve your dreams! We hope that Stumpy's Smoked Cheese is more than a cheese shop, but an avenue to connect with our community and spread the joy we have in our Lord Jesus Christ."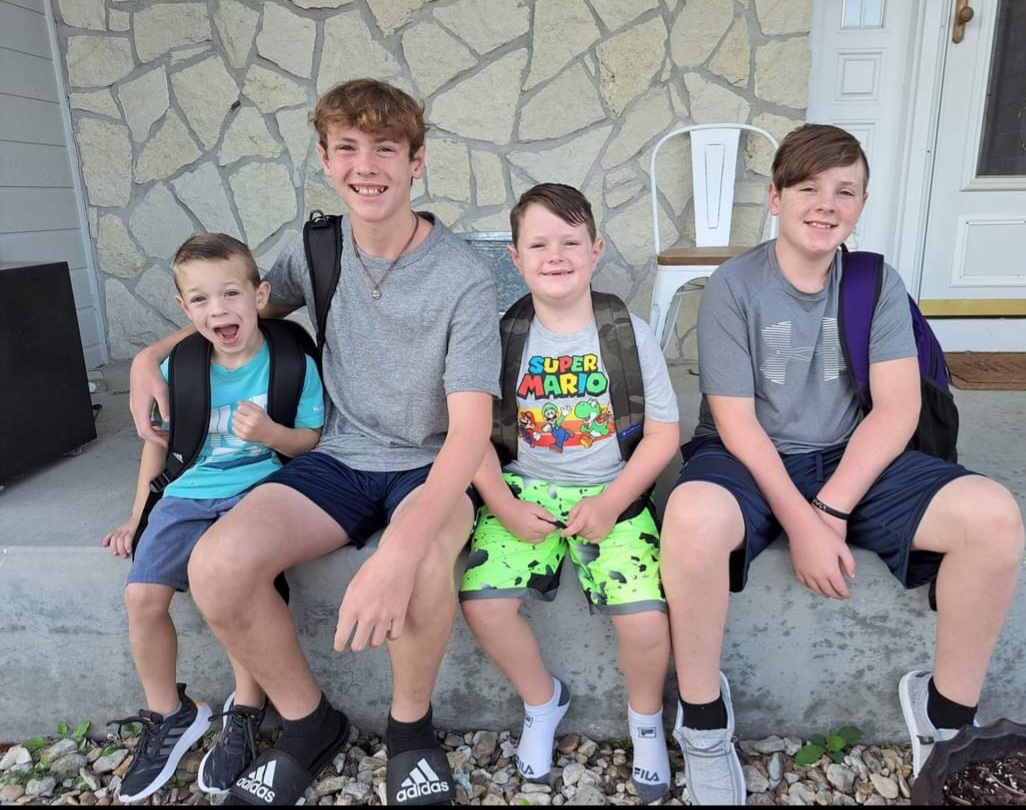 The Boys - Our Motivation
Easton is our 14 year old son. He has a heart bigger than anyone I know and always has a smile on his face. He has a sense of humor that keeps us laughing daily. He loves playing football, soccer, weight lifting and running track. Easton is also a hard worker as he created "Stumpy's horseradish hot pickles" and has been selling them faster than He can make them.
Creighton is our 11 year old son! He has a kind heart, sweet spirit and hilarious sense of humor. Creighton loves hanging out with his friends but also is an amazing soccer player! He loves to learn new foot skills and hopes to play soccer for the Seaman Vikings when he gets to high school. Creighton is in gifted this year which we are so proud of him for! God has big plans for this smart, talented kid!
Kipton, age 7, or "Kippy" as we call him loves all things football and KC Chiefs! He has an engineering mind and loves to fix things, problem solve, and build forts in the backyard. Kipton also plays baseball, soccer and basketball! He ADORES his big brothers and his little brother is his best friend. Kipton will be a kid who shoots for the stars and succeeds.
Daxton is our baby! Although he's 5 now, his brothers still spoil him and would do anything to keep him happy. He loves to play "floor is lava" everywhere we go and has the most contagious smile! You might notice Dax has a scar on the side of his head from having brain surgery! He survived a brain tumor and is growing and living his best life! He is our miracle.