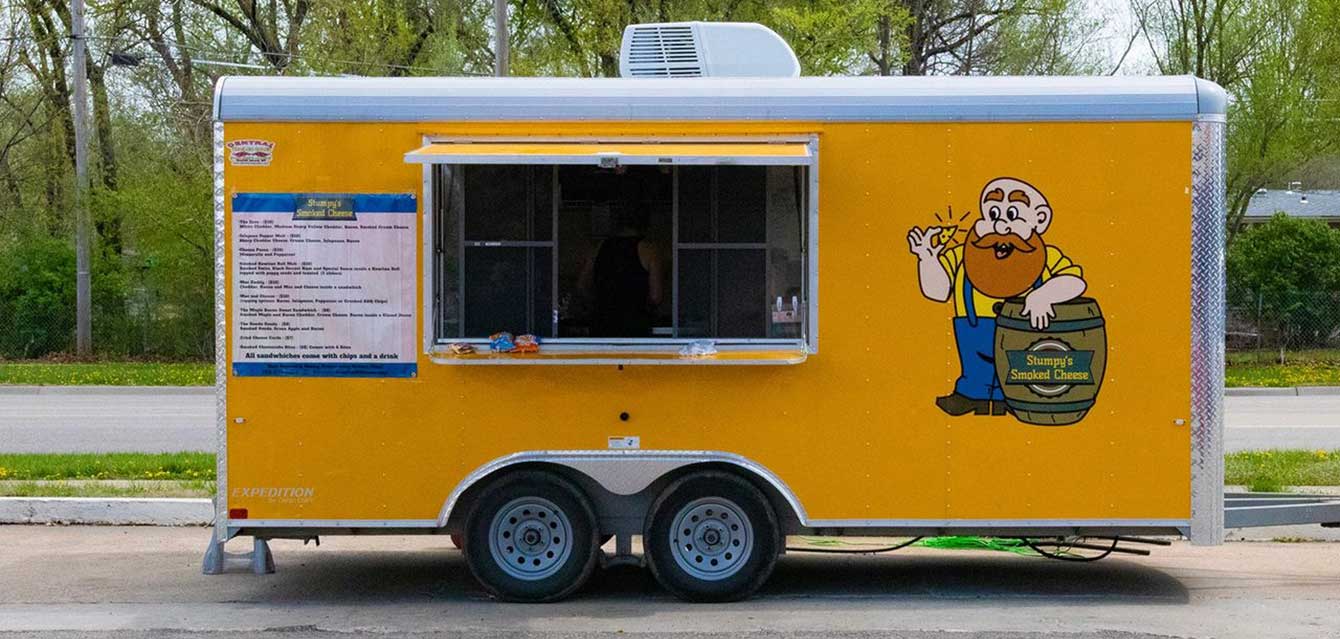 Stumpy's Food Truck
It's actually a cheese trailer!
Our Stumpy's Smoked Cheese food truck (or trailer if you prefer) makes all our delicious flavors mobile! Perfect for outdoor events, sports competitions, corporate celebrations and much more! Our food truck menu includes delicious items like gourmet grilled cheese sandwiches, pulled pork Mac and cheese, fried cheese curds, and smoked cheesecake!
Contact us
To learn more about our food truck or to request it at your event, contact us today!